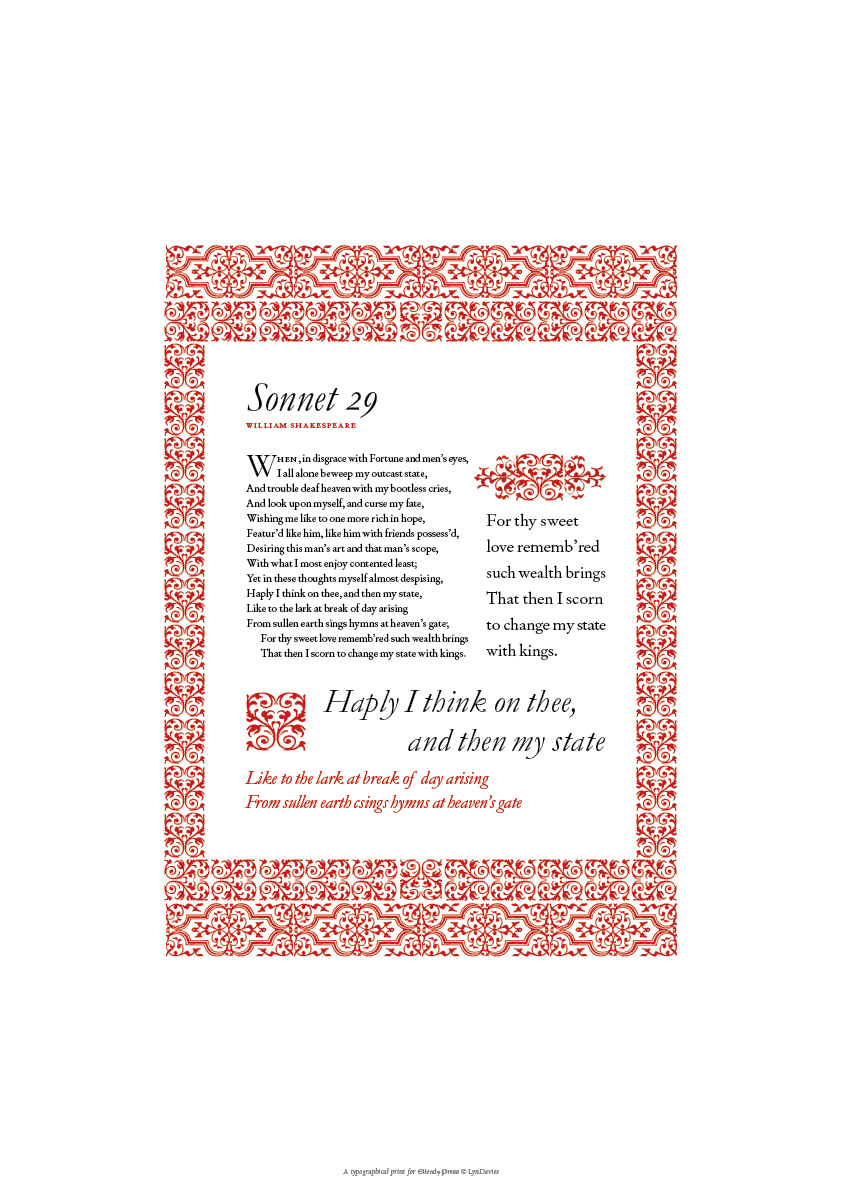 Shakespeare's sonnet 29
Of all Shakespeare's writing, his sonnets are the most enduringly popular. And it's not hard to see why: however we have felt when in love, whether it's ecstatic, jealous, peaceful, desperate, submissive or just plain happy, there will be a sonnet in his collection of 154 that will speak to our condition.
These typographical prints each take one sonnet and set it in its entirety, embellished with famous or profound lines, in a typographic style reminiscent of highly ornamented eighteenth-century printing.
Sonnet 29: however low we feel, being in love can lift us, 'Like to the lark at break of day arising | From sullen earth, sings hymns at heaven's gate.'
Overall size A3 (297 x 420 mm; 11.7 x 16.5 in)
Printed area approximately 180 x 250 mm (7 x 11.8 in)
Digitally printed on smooth, uncoated, 160gsm paper
Sold unframed