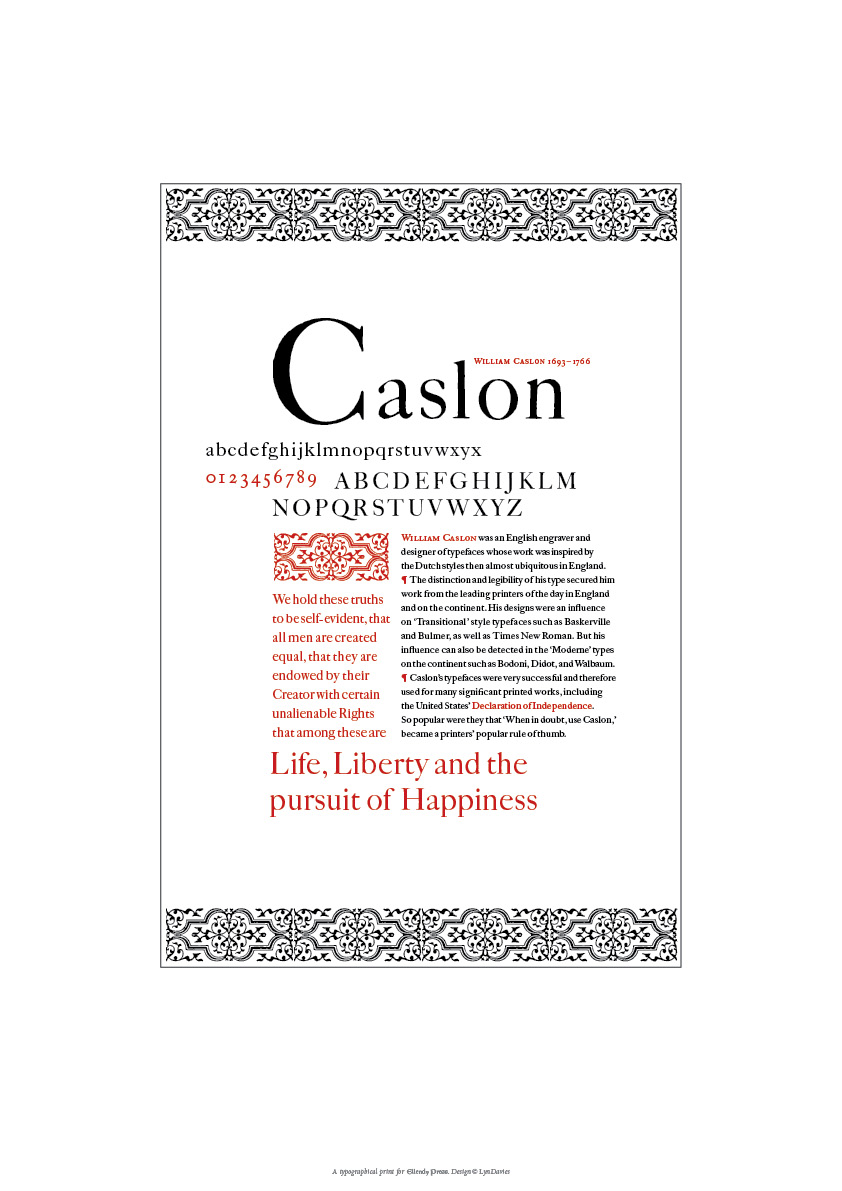 Caslon
Part of our collection introducing pioneering typographers and printers through their typefaces.
This design celebrates English type-founder and printer, William Caslon (1693–1766), a former gunsmith, whose distinctive and legible type made him one of the most popular designers of his day.
His typefaces were used for many important documents, including the American Declaration of Independence.
Overall size A3 (297 x 420 mm; 11.7 x 16.5 in)
Text block approximately 180 x 300 mm (7 x 11.8 in)
Digitally printed on smooth, uncoated, 160gsm paper
Sold unframed