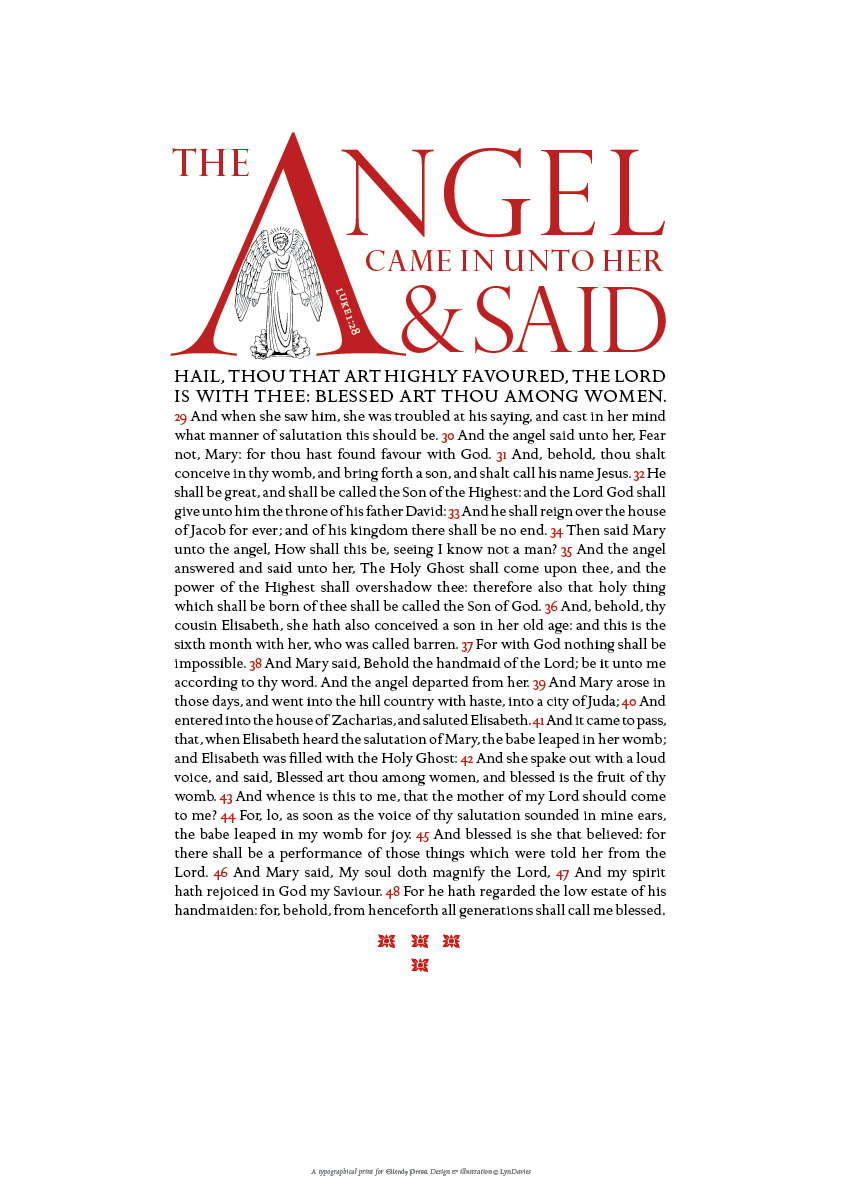 The Annunciation
The private press revival of the late 19th and early 20th centuries, inspired by William Morris's Kelmscott press, produced work of a quality and beauty to rival anything by the great Renaissance printers.
We have set the text of The Annunciation from the Gospel of Luke in a style inspired by the bold typography and illustration of The Golden Cockerel Press.
Overall size A3 (297 x 420 mm; 11.7 x 16.5 in)
Printed area approximately 180 x 300 mm (7 x 11.8 in)
Digitally printed on smooth, uncoated, 160gsm paper
Sold unframed
Buy The Annunciation and In the Beginning together for the special price of £?